Sometimes bad records have beautiful artworks otherwise some great records have shitty artworks. I'd like to present here some great space disco records by their covers. We don't talk about rare or obscure records here but they sounds good (kinda classics I think) and they have in common the fact that the covers shows futuristic flying machines or space ships, no matter how you call it. The beginning of this post was simple : I took the records of the shelves, found the names responsible for the visuals and try to find them. Unfortunately, only one answer me.
The two Lps are full of hits that you could miss : Dance, dance dance, Everybody get dancin', Don't stop the music, and above all their version of the Mexican, the song popularized by Ruth Babe (think about Grandmaster Flash...). Pure gold I told you !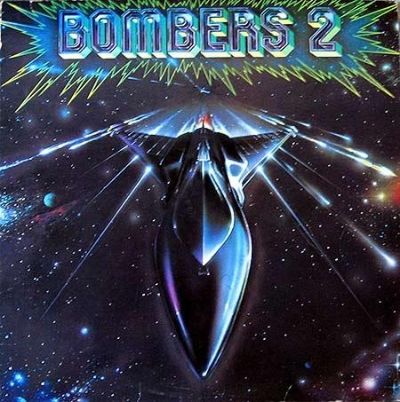 As a little bonus, I would like to show two other seventies works by Michel Zappy. According to me the Pagliara is particularly amazing : the gaz mask, the fog, the posture of the guy, the typo... Wow !